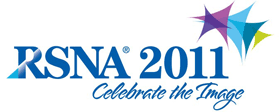 Abstract Archives of the RSNA, 2011
SSJ24-03
Embolization of Benign Prostatic Hyperplasia in Symptomatic Patients: Short- and Medium-term Results
Scientific Formal (Paper) Presentations
Presented on November 29, 2011
Presented as part of SSJ24: Vascular/Interventional (Embolotherapy)
Joao Martins Pisco MD,
Presenter: Nothing to Disclose
Luis Campos Pinheiro MD,
Abstract Co-Author: Nothing to Disclose
Tiago Bilhim MD,
Abstract Co-Author: Nothing to Disclose
Hugo Alexandre Meireles Rio Tinto MD,
Abstract Co-Author: Nothing to Disclose
Vítor Vaz Santos MD,
Abstract Co-Author: Nothing to Disclose
Joao O'Neill MD,
Abstract Co-Author: Nothing to Disclose
To evaluate the morbidity and the short and medium term results of prostatic arterial embolization (PAE) in patients with symptomatic benign prostatic hyperplasia (BPH).
Ninety-two patients, aged 52 - 82 years (mean 69.5 years) with symptomatic BPH, after failure of medical treatment for at least 6 months, were selected for PAE. Sixteen patients were in urinary retention with bladder catheters. Four patients had a partial prostatectomy 10, 14, 18, and 6 years before.Differnt parameters were evaluated before, 1, 3, 6, 12 and every 6 months after PAE. PAE was performed under local anaesthesia. Non spherical 200 μm and 100 μm polyvinyl alcohol (PVA) particles were used. Eighty-seven patients were discharged 2 - 8 hours after the procedure and five 18 hours later, the next morning.
PAE was technically successful in 89 of the 92 patients (96.7%). In 8 patients, only one side prostatic artery was embolized (9.0%) and in the remaining patients, prostatic arteries of both sides were embolized (91%). In 4 patients with unilateral embolization the procedure was performed in the other side 3 weeks later and they improved. Only 9 patients referred light to moderate pain, and there was one major complication, a bladder ischemia. The control follow-up was performed at 1 and 3 months in all patients, at 6 months in 45 patients, at 12 months in 18 patients and at 18 months in 15 patients. There was a mean follow up of 7.1 months (range 1 - 18 months). The vesical catheter was removed from the patients with urinary retention between 5 and 14 days after the PAE. At 3 months the symptoms improved significantly in 73 patients (82%). Sixteen of them were considered failures due to slight improvement in 15 (18%) or no improvement in one patient (0.1%). None of the patients with slight improvement needed the prostatic drugs that they were taken before the procedure. From the 15 patients controlled at 18 months there was improvement in 12 (80%) and recurrences in 3 (20%).
PAE is a safe and effective procedure, without sexual dysfunction, in patients with symptomatic BPH, with good short and medium term results.
Largest study to date on PAE for BPH
Pisco, J, Pinheiro, L, Bilhim, T, Rio Tinto, H, Santos, V, O'Neill, J, Embolization of Benign Prostatic Hyperplasia in Symptomatic Patients: Short- and Medium-term Results. Radiological Society of North America 2011 Scientific Assembly and Annual Meeting, November 26 - December 2, 2011 ,Chicago IL.
http://archive.rsna.org/2011/11004510.html