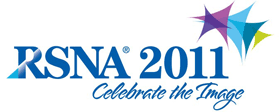 Abstract Archives of the RSNA, 2011
SSC03-01
Sclerostin Serum Levels are Associated with the Severity of Aortic Valve Calcification
Scientific Formal (Paper) Presentations
Presented on November 28, 2011
Presented as part of SSC03: Cardiac (Valvular Disease)
Andreas Horst Mahnken MD,
Presenter: Research Consultant, Siemens AG Research Consultant, Bayer AG
Ralf Koos,
Abstract Co-Author: Nothing to Disclose
Sebastian Reinartz MD,
Abstract Co-Author: Nothing to Disclose
Nikolaus Marx MD, PhD,
Abstract Co-Author: Nothing to Disclose
Vincent Brandenburg,
Abstract Co-Author: Nothing to Disclose
Christiane Katharina Kuhl MD,
Abstract Co-Author: Nothing to Disclose
Sclerostin is known as a regulator of bone formation. Only recently it was identified in human aortas. Therefore, we hypothesized that sclerostin may also play a role in the pathogenesis of aortic valve calcification (AVC). The aim of this study was to investigate the relationsship between serum sclerostin levels and the degree of AVC as determined by computed tomography (CT).
115 patients (mean age 71 ± 7 years, 75 men) with echocardiographically proven aortic valve disease and a healthy control population (n=57, mean age 48 ± 20 years, 17 male) were included in a prospective cross-sectional study. Serum sclerostin levels as measured by ELISA were compared. All patients underwent unenhanced, ECG-triggered dual-source CT of the heart (Definition, Siemens, Germany with scan parameters as follows: 2x64x0.6mm collimation, tube voltage 120KV, 380mAs tube current). AVC were quantified using the Agatston AVC score.
Patients with AVC showed significantly higher serum sclerostin levels as compared to healthy controls (0.94 ± 0.45 vs. 0.58 ± 0.26 ng/mL, p<0.001). A significant correlation between serum sclerostin levels and Agatston AVC scores was observed (r= 0.62, p<0.001). Patients with high sclerostin levels above the median of 0.83 ng/mL (n=57) showed significantly higher Agatston AVC scores (2095±1447) when compared to patients with low sclerostin levels (n=58; 601±545, p<0.001).
The presented findings suggest a role for sclerostin in the pathogenesis of AVC, with the severity of AVC being correlated to increased sclerostin serum levels. Sclerostin may become a suitable biomarker for AVC and an anti-sclerostin antibody may offer a new approach towards treating calcifying aortic valve disease.
Sclerostin may be suited as a biomarker for AVC.
Mahnken, A, Koos, R, Reinartz, S, Marx, N, Brandenburg, V, Kuhl, C, Sclerostin Serum Levels are Associated with the Severity of Aortic Valve Calcification. Radiological Society of North America 2011 Scientific Assembly and Annual Meeting, November 26 - December 2, 2011 ,Chicago IL.
http://archive.rsna.org/2011/11002984.html