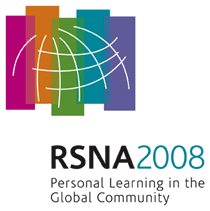 Abstract Archives of the RSNA, 2008
SSQ17-07
Self-Mutilation in Adolescents: Radiological Management of Self-inflicted Soft Tissue Foreign Bodies
Scientific Papers
Presented on December 4, 2008
Presented as part of SSQ17: Pediatric (Interventional)
Adam Stephen Young BS,
Presenter: Nothing to Disclose
William Eugene Shiels DO,
Abstract Co-Author: Nothing to Disclose
James Walter Murakami MD,
Abstract Co-Author: Nothing to Disclose
Brian Douglas Coley MD,
Abstract Co-Author: Consultant, Koninklijke Philips Electronics NV, Bothell, WA Advisory Board, Siemens AG, Mountain View, CA Consultant, ZONARE Medical Systems, Inc, Mountain View, CA
Mark Joseph Hogan MD,
Abstract Co-Author: Nothing to Disclose
To evaluate the efficacy and clinical impact of image-guided foreign body removal (IGFBR) for treatment of self-inflicted soft tissue foreign bodies (STFBs).
Four hundred patients underwent IGFBR with sonographic and/or fluoroscopic guidance. Self-mutilation was seen in 5 adolescent female patients (1.2%), representing 7 patient care encounters; 2 patients presented with self-inflicted STFBs on 2 separate occasions. Mean age 16.8 yr; (range 15-17 yr). Foreign body number, location, type and size as well as incision size, intraoperative imaging modality, type of surrounding reaction, and success or failure of removal were documented prospectively.
Twenty-five foreign bodies were inserted into the forearm or upper arm of the five patients. Referring services included Pediatric Surgery, Emergency Department, and Psychiatry. Number of STFBs per case ranged from 1-9; median=2. Foreign body types included metal (13), wood (5), graphite (3), plastic (2), crayon (1), and stone (1). STFB measurement (greatest dimension) ranged from 4.5-160 mm; mean=22.06 mm. During sonographic removal, hypoechoic halos representing purulent material surrounding the STFBs were defined in 2 cases. Mean incision = 4.67 mm; STFBs were removed with sonographic guidance in 3 cases, fluoroscopic guidance in 3 cases, and a combination of the two modalities in 1 case. IGFBR was successful in all 7 cases without fragmentation or complications.
Percutaneous radiological treatment of self-inflicted STFBs is safe, precise, and effective for radiopaque and non-radiopaque foreign bodies, including foreign bodies at risk for fragmentation during traditional operative removal techniques.
Percutaneous IGFBR with sonography and/or fluoroscopy offers surgeons and emergency physicians a safe and effective alternative to operative foreign body removal in this unique high-risk population.
Young, A, Shiels, W, Murakami, J, Coley, B, Hogan, M, Self-Mutilation in Adolescents: Radiological Management of Self-inflicted Soft Tissue Foreign Bodies. Radiological Society of North America 2008 Scientific Assembly and Annual Meeting, February 18 - February 20, 2008 ,Chicago IL.
http://archive.rsna.org/2008/6017516.html