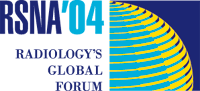 Abstract Archives of the RSNA, 2004
SSG05-09
Air Trapping Detected on End-Expiratory High Resolution CT in Symptomatic World Trade Center (WTC) Rescue and Recovery Workers
Scientific Papers
Presented on November 30, 2004
Presented as part of SSG05: Chest (High-Resolution CT)
David S. Mendelson MD,
Presenter: Nothing to Disclose
Rafael E. de la Hoz MD,
Abstract Co-Author: Nothing to Disclose
Mark Roggeveen MD,
Abstract Co-Author: Nothing to Disclose
Stephen Levin MD,
Abstract Co-Author: Nothing to Disclose
Robin Herbert MD,
Abstract Co-Author: Nothing to Disclose
A large number of individuals participated in the rescue and recovery operation at the World Trace Center (WTC) site on and after the attack of September 11, 2001. Many workers developed a variety of medical problems, including chronic upper and lower airway disease. The term "WTC cough" has been coined for the observed lower respiratory condition(s), while a more detailed characterization emerges. In cases where there is not a clear ventilatory impairment pattern, or when structural abnormalities are suspected, a chest CT has been performed, to better define their pulmonary complaints.
Twenty male patients were referred for CT evaluation from a dedicated clinical program for former WTC workers. Approximately 40% of the 700 patients evaluated at this program have new or exacerbated respiratory problems that they date as having arisen while and/or after their working at the WTC site. This subgroup was selected because their clinical diagnosis could not be clearly characterized as asthma, COPD, etc. and their pulmonary function testing showed a restrictive or a mild obstructive impairment, without either spirometric and/or clinical bronchodilator response. Single breath-hold inspiratory and expiratory thin section (1mm) CT was performed. The CT scans were visually scored for severity of interstitial disease and air-trapping on an integer scale of 0-3.
The average age of the patients was 48.5 years. The most common finding was the presence of a mosaic pattern only on end-expiratory CT. These 20 patients had a mean interstitial disease score of 0.8 and a mean air-trapping score of 1.8. Changes consistent with emphysema were found in very few patients and were generally mild in degree. In a few patients isolated bronchiectatic regions were noted, of unlikely clinical significance.
The CT findings support the hypothesis that some individuals exposed to environmental toxins at the WTC site on and post 9/11 suffer from a respiratory ailment characterized by small airway disease. The exact etiology remains undetermined as does the expected progression of disease.
Mendelson, D, de la Hoz, R, Roggeveen, M, Levin, S, Herbert, R, Air Trapping Detected on End-Expiratory High Resolution CT in Symptomatic World Trade Center (WTC) Rescue and Recovery Workers. Radiological Society of North America 2004 Scientific Assembly and Annual Meeting, November 28 - December 3, 2004 ,Chicago IL.
http://archive.rsna.org/2004/4404593.html