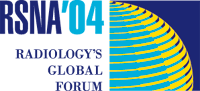 Abstract Archives of the RSNA, 2004
Nancy Marie Major MD,
Presenter: Nothing to Disclose
Base of fifth metatarsal stress fractures is a debilitating and potentially season-ending injury for basketball players. Elite basketball players were evaluated prior to the NCAA season to determine if stress changes could be identified prior to the development of a fracture.
Fourteen male basketball players from Duke University and 12 male players from North Carolina Central University were imaged in the preseason of 2003. Ages ranged from 18-22 years (average 20 years). Only one player had complaints of a symptomatic midfoot. Images of the feet were performed on 1.5T magnet and consisted of long axis fat suppressed images T2-weighted series (TR/TE 3500/56ef). The study was designed to see bone marrow edema in the metatarsals. One player did have a complete foot study for symptoms related to the midfoot.
Nineteen of 56 (34%) feet had abnormalities worthy of recording. These were: signal abnormality in the 5th metatarsal (4), abnormal signal was noted at the base of the 3rd metatarsal in one; 2nd metatarsal in one, abnormal increased fluid noted in six 1st MTP joint spaces, increased signal was noted in the cuneiform joints in one player. Abnormal signal and increased fluid was noted at the 1st TMT joint in two and soft tissue changes were noted around joint spaces in four players. One player had signal chracteristics of a geode in the 1st metatarsal. Noted also in the player who had a complete foot MRI was tenosynovitis of the peroneus longus.One patient with 5th metatarsal edema was placed in an orthotic and developed symptoms two weeks later. He received bone stimulation and did not require surgery. One player had his orthotic adjusted to relieve the symptoms across his midfoot and had immediate relief. A third player developed a stress fracture in the base of his 2nd metatarsal before he could be fitted for an orthotic.
MRI depicts bone marrow edema in the feet before a fracture becomes evident. Identification of this edema may reveal stress changes early leading to orthotic placement and prevention of debilitating injuries. Alteration in weight bearing may be helpful in preventing the fracture from becoming a complete fracture.
Major, N, The Role of Imaging in the Feet in Asymptomatic Collegiate Basketball Players. Radiological Society of North America 2004 Scientific Assembly and Annual Meeting, November 28 - December 3, 2004 ,Chicago IL.
http://archive.rsna.org/2004/4404354.html