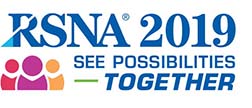 Abstract Archives of the RSNA, 2019
ParticipantsJae Young Lee, MD,PhD, Seoul, Korea, Republic Of (Presenter) Nothing to Disclose
Do-Youn O. Oh, Seoul , Korea, Republic Of (Abstract Co-Author) Nothing to Disclose
Kyung-Hun O. Lee, Seoul , Korea, Republic Of (Abstract Co-Author) Nothing to Disclose
Sang Hyub O. Lee, Seoul , Korea, Republic Of (Abstract Co-Author) Nothing to Disclose
Soo Yeon Kang, Seoul, Korea, Republic Of (Abstract Co-Author) Nothing to Disclose
Keonho Son, Seoul, Korea, Republic Of (Abstract Co-Author) Employee, Alpinion Medical Systems Co, Ltd
Joon Koo Han, MD, Seoul, Korea, Republic Of (Abstract Co-Author) Nothing to Disclose

For information about this presentation, contact:
leejy4u@gmail.com
PURPOSE
To check safety of combined treatment of focused ultrasound (FUS) and anticancer drug (Gemcitabine+nab-Paclitaxel, Gem/nPac) for patients with unresectable pancreatic cancer and determine the optimal FUS intensity by comparing efficacy
METHOD AND MATERIALS
According to FUS intensity, low (1.5 kw/cm2), intermediate (1.5 kw/cm2) and high (2.5 kw/cm2) intensity treatment groups were predefined (duty cycle of 1%, exposure time of 3 seconds, PRF of 10). Beginning low intensity, at least three patients with unresectable pancreatic cancer were designed to be enrolled in each treatment group. If adverse device effect or dose-limiting toxicity (DLT) occurred during treatment, the number of enrolled patients increased up to 6 patients in each group. The combined treatment of FUS and Gem/nPac was repeated weekly for 2 months (total 6 times) per patient. The presence of adverse effect was monitored. Tumor size change and tumor response of pancreatic cancer at follow-up CT were evaluated. CA 19-9, Karnofsky performance status, pain scale and life quality (QLQ-C30 and QLQ-PAN26) were also evaluated.
RESULTS
Each 3 patients were enrolled in each intensity treatment group (total, 9 patients). Because no adverse effects or DLT occurred in any patients, increase in number of patient enrollment was not needed. Seven of nine patients were decreased in size on immediate follow-up CT. CA 19-9 decreased in all patients. Pain scale was not changed significantly. Intermediate intensity treatment group showed tumor size decrease in all patients, partial remission (n=2) or stable disease (n=1) in tumor response and complete cancer-pain relief in two patients.
CONCLUSION
The 1.5 kW/cm2 to 2.5kw/cm2 FUS intensity with very low duty cycle were safe in the combined treatment of FUS and Gem/nab. Intermediate intensity group showed the best results in tumor size change, tumor response and pain reduction.
CLINICAL RELEVANCE/APPLICATION
1. Drug enhancement by focused ultrasound is well-established fact in many preclinical studies. This study shows the potential that FUS treatment can be used to enhance the effect of anticancer drug in clinical practices.
Printed on: 03/01/22