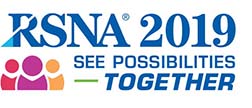 Abstract Archives of the RSNA, 2019
ParticipantsJerry E. De Groot, PhD, Amsterdam , Netherlands (Abstract Co-Author) Employee, SigmaScreening BV
Monique G. van Lier, MSc, Amsterdam, Netherlands (Presenter) Employee, SigmaScreening BV
Cornelis A. Grimbergen, PhD, Amsterdam, Netherlands (Abstract Co-Author) Founder, SigmaScreening BV Employee, SigmaScreening BV Board Member, SigmaScreening BV Patent holder, SigmaScreening BV
Gerard J. den Heeten, MD,PhD, Amsterdam , Netherlands (Abstract Co-Author) Founder, SigmaScreening BV Scientific Advisor, SigmaScreening BV Patent Holder, SigmaScreening BV Stock options, Volpara Health Technologies Limited Medical Advisory Board, Volpara Health Technologies Limited

For information about this presentation, contact:
m.g.vanlier@amc.uva.nl
CONCLUSION
The de Groot-script to calculate mean breast contact area is a useful tool for small datasets where obvious outliers can be removed after visual inspection, but should not be used in larger sets to prospectively predict the effect of the introduction of pressure-based compression in mammography.
Background
The subjectivity of 'appropriate' compression in mammography may cause concerns for variations in pain, dose and image quality. An objective compression guideline is possible by using a paddle with an indicator for the applied pressure (force per unit contact area). To study its impact on clinical practice, comparison with previously applied pressures is necessary. We compare two methods to retrospectively calculate pressure from mammogram pairs before (force-based) and after implementing the pressure-based paddle: Proprietary software (Volpara Analytics) and our own script (de Groot et.al., MedPhys 41: 023501).
Evaluation
Applied force was retrospectively obtained from the DICOM header of 826 randomly selected CC-view mammographic image pairs (2009: force-based, 2014: pressure-based). Mean breast contact area were calculated from all mammograms using Volpara and de Groot-script. Subsequently, applied pressure (force over contact area) was calculated. In both the force- and pressure-based group the applied pressure was higher with a much larger standard deviation when using de Groot-script compared to Volpara. (Force-based: Volpara 22.1±10.0 kPa, de Groot: 26.6±17.6 kPa, Pressure-based: Volpara 16.2±6.3 kPa, de Groot: 130.3±1888.0 kPa).
Discussion
The applied pressures as calculated with the de Groot-script in the pressure-based group were unrealistically high. In previous publication from our group, data obtained from de Groot-script were only used on small datasets after visual inspection of the results, something that is time-consuming in large datasets.
Printed on: 03/01/22