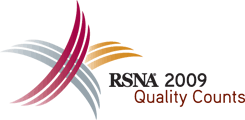 Abstract Archives of the RSNA, 2009
LL-PD4278-R02
Common Arterial Trunk: MDCT Evaluation
Scientific Posters
Presented on December 3, 2009
Presented as part of LL-PD-R: Pediatric
Oleksandr Kondrachuk MD,
Presenter: Nothing to Disclose
Tetyana Yalynska MD,
Abstract Co-Author: Nothing to Disclose
Raad Tammo MD,
Abstract Co-Author: Nothing to Disclose
Ievgeniia Iershova MD,
Abstract Co-Author: Nothing to Disclose
Nadiia Rokytska MD,
Abstract Co-Author: Nothing to Disclose
Illya Yemets,
Abstract Co-Author: Nothing to Disclose
Common arterial trunk (truncus arteriosus) is a rare congenital heart defect. It is characterized by the presence of a single great artery providing both pulmonary and systemic circulation; ventricular septal defect is almost always present. In some cases, it may be impossible to distinguish between common arterial trunk and pulmonary atresia with ventricular septal defect by cross-sectional echocardiography. The aim of the study was to assess the value of MDCT for evaluation of common arterial trunk.
From March 2007 to March 2009, 17 pediatric patients (mean age 2.2±2.4 months; range 6 days – 8 months) with common arterial trunk underwent cardiovascular non-gated MDCT.
Type I of common arterial trunk was observed in 7 patients, type II was found in 9 patients. 1 patient had common arterial trunk with absent left pulmonary artery. Ventricular septal defect was present in all 17 cases. Associated abnormalities included: right aortic arch (n=8), atrial septal defect (n=3), patent arterial duct (n=2), coarctation of the aorta (n=1), interrupted aortic arch (n=1), atrioventricular septal defect (n=1), tracheal bronchus (n=1). Tracheobronchial vascular compression was observed in 3 patients. Echocardiography correctly detects common arterial trunk in 15 patients; in 2 patients diagnosis pulmonary atresia with ventricular septal defect was made. MDCT was also superior to echocardiography for the evaluation of associated aortic arch abnormalities. Surgery was done in 15 of 17 patients; surgical findings were concordant with MDCT report.
MDCT is a valuable method to evaluate patients with common arterial trunk. Assessment of cardiovascular anatomy, lung parenchyma and airways can be accomplished with a single non-invasive examination.
Clear preoperative depiction of common arterial trunk and associated abnormalities is essential for the surgical management.
Kondrachuk, O, Yalynska, T, Tammo, R, Iershova, I, Rokytska, N, Yemets, I, Common Arterial Trunk: MDCT Evaluation. Radiological Society of North America 2009 Scientific Assembly and Annual Meeting, November 29 - December 4, 2009 ,Chicago IL.
http://archive.rsna.org/2009/8016074.html