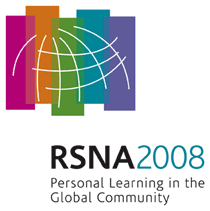 Abstract Archives of the RSNA, 2008
LL-RO4010-D01
Effect of Breast Augmentation after Breast Conserving Surgical Therapy for Breast Cancer on Radiation Dose: Silicone Prosthesis and Changes in Radiation Dose
Scientific Posters
Presented on December 1, 2008
Presented as part of LL-RO-D: Radiation Oncology and Radiobiology
Ayako Tonari,
Presenter: Nothing to Disclose
Previously, breast reconstruction was primarily conducted after mastectomy for treating breast cancer. Currently, there is a trend for increasing expectation from patients for better cosmetic reconstruction and augmentation following breast conserving surgical treatment. For malignant tumors, radiation therapy has been frequently conducted prior to plastic surgery due to the priority placed on preventing recurrence. However, poor skin stretching has been an obstacle for reconstruction. On the other hand, a consensus has not been reached regarding the approach of implanting prosthesis for breast reconstruction at the same time as the surgical treatment and conducting radiation therapy after the surgery. The results of a study simulating post-operative radiation therapy of remaining breast tissue with a silicone bag prosthesis implanted to examine the effects of the prosthesis on radiation dosage and surrounding tissue are reported.
The evaluation was conducted in two stages. (1) A water phantom was used to evaluate scattering effects of a prosthesis installed inside the phantom using GRD set around the prosthesis. Measurements were conducted on the entrance side and rear side of the prosthesis. (2) A Rand phantom was used to measure radiation doses around the prosthesis.
The results were (1) A less than 5% reduction in dose was observed at the rear side of the prosthesis and (2) For the opposing portal irradiation used with breast-conserving surgical treatment, the effects of the prosthesis on radiation dosage was within ±2%, the permitted treatment range.
It was concluded that for treating breast cancer, combining surgical treatment of the cancer with implanting of prosthesis for breast reconstruction followed by radiation treatment, there were no effects from the standpoint of dosage on treatment effectiveness and this approach was possible.
Tonari, A, Effect of Breast Augmentation after Breast Conserving Surgical Therapy for Breast Cancer on Radiation Dose: Silicone Prosthesis and Changes in Radiation Dose. Radiological Society of North America 2008 Scientific Assembly and Annual Meeting, February 18 - February 20, 2008 ,Chicago IL.
http://archive.rsna.org/2008/7000239.html