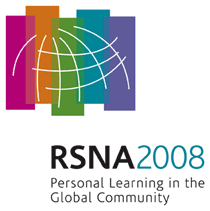 Abstract Archives of the RSNA, 2008
LL-VI4241-H05
Arterial Complications after Intestinal and Multivisceral Transplantation: Endovascular Management Strategies and Outcomes in Ten Patients
Scientific Posters
Presented on December 2, 2008
Presented as part of LL-VI-H: Vascular/Interventional
Nikhil B. Amesur MD,
Presenter: Nothing to Disclose
Kareem Abu-Elmagd MD, PhD,
Abstract Co-Author: Nothing to Disclose
Albert B. Zajko MD,
Abstract Co-Author: Nothing to Disclose
Philip D. Orons DO,
Abstract Co-Author: Nothing to Disclose
Guilherme Costa,
Abstract Co-Author: Nothing to Disclose
Geoffrey J Bond,
Abstract Co-Author: Nothing to Disclose
George V Mazariegos,
Abstract Co-Author: Nothing to Disclose
et al,
Abstract Co-Author: Nothing to Disclose
Intestinal (ITx) and multivisceral (MTx) transplantation offers a life saving procedure for patients with intestinal failure. Vascular complications, though rare, can be life threatening requiring prompt intervention. Herein, we describe technical approaches and outcomes in 10 ITx and MTx recipients with serious vascular complications.
During transplant, infrarenal aortic graft is used for restoration of superior mesenteric arterial (SMA)inflow for the ITx or the common arterial conduit of the MTx. Of 450 consecutive transplants, 10 (2%) allografts (1 ITx & 9 MTx) experienced life threatening vascular complications 3 - 90 months post transplant. Due to the anatomic and technical complexity of the allograft vasculature, endovascular techniques were utilized alone or in conjunction with surgical intervention. All presented with abdominal pain; 3 had associated GI bleeding. Imaging studies including arteriograms confirmed the diagnosis of pseudo-aneurysm (PA) (n=6), non-occlusive arterial thrombosis (n=2), bleeding mesenteric vessel (n=1) & arteriovenous fistula (AVF)(n=1).
Of 6 PA cases, 5 presented with active peritoneal bleeding (n=3) or aortoenteric fistula (n=2). A combined endovascular and surgical approach was used for treatment including temporary percutaneous balloon occlusion during the emergent surgical repair of the PA (n=3), endovascular stent placement (n=2) or coil embolization (n=1). Percutaneous thrombolysis with angioplasty/stent was used in two patients with non occlusive arterial thrombosis of the anastomosis (MTx) or the SMA (ITx). The remaining 2 patients with bleeding mesenteric vessel and AVF were treated with percutaneous embolization. With initial successful outcome in all patients, two succumbed to recurrent bleeding and one died of opportunistic infection. The other 7 (70%) patients are alive with fully functioning grafts free of rebleeding or rethrombosis at an avg of 130 wk followup (4-54 months) after intervention.
Endovascular intervention, with or without associated surgical therapy, is a crucial alternative or adjunct to surgery for successful management of life threatening arterial complications following intestinal and multivisceral transplant.
Early endovascular intervention plays a crucial role in the diagnosis and management of postoperative arterial complications after isolated small bowel and multi-visceral transplantation.
Amesur, N, Abu-Elmagd, K, Zajko, A, Orons, P, Costa, G, Bond, G, Mazariegos, G, et al, , Arterial Complications after Intestinal and Multivisceral Transplantation: Endovascular Management Strategies and Outcomes in Ten Patients. Radiological Society of North America 2008 Scientific Assembly and Annual Meeting, February 18 - February 20, 2008 ,Chicago IL.
http://archive.rsna.org/2008/6010591.html