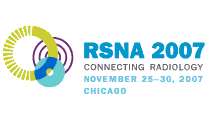 Abstract Archives of the RSNA, 2007
Raul Nirmal Uppot MD,
Presenter: Nothing to Disclose
Susanna In-Sun Lee MD, PhD,
Abstract Co-Author: Nothing to Disclose
Peter F. Hahn MD, PhD,
Abstract Co-Author: Nothing to Disclose
Dushyant V. Sahani MD,
Abstract Co-Author: Researcher, General Electric Company Consultant, Bracco Group
Debra Ann Gervais MD,
Abstract Co-Author: Speakers Bureau, Tyco Healthcare (Valleylab), Boulder, CO
Peter Raff Mueller MD,
Abstract Co-Author: Nothing to Disclose
To review the clinical course and imaging needs of patients who weighed more than 450 1bs in the 3 year perioperative period surrounding gastric bypass surgery.
Of the 1188 patients who underwent gastric bypass procedure (GBP) between 06/99 and 04/07, all patients who weighed more than 450 1bs (maximum CT table wt limit) were selected for evaluation. The entire clinical course of the patients available in our electronic medical records including inpatient hospital summaries, surgeries, and outpatient clinic notes was reviewed. Age, sex, preoperative ultrasound, postoperative barium swallow, and all postoperative CT imaging, or need for imaging in clinic, admission, or operative notes were recorded.
44 patients were >450 1bs. (37 M ,7 F). Avg age = 38(18-62); Avg preop wt 504.93 (617-450 1bs). 48% (21/44) had a preoperative abdominal ultrasound. 100% ultrasounds were limited in quality but none missed a preoperative gallstone. All laparascopic GBP (10) has postoperative barium swallow of which 3 were done with real time fluoroscopy and were not limited in quality. Only 13 patients in this cohort of >450 1bs were recorded to ever get a chest or abdominal CT. CT was performed avg 444.54 days after the bypass surgery. Of the 44 patients, 27% (12) presented with symptoms requiring imaging CT or fluoroscopy, which could not be performed. Cases and outcomes included: 4 surgical anastomotic leaks - operative repair, 2 suspicions for PE - VQ scans, 2 nonspecific abdominal pains - 1 evaluated with ultrasound and the other could not be evaluated with CT but has barium swallow which demonstrated a gastric ulcer, 1 trauma - operative splenectomy; 1 widened mediastinum on chest radiograph - not worked up, 1 atrial fibrillation which could not be ablated -therefore treated medically, 1 bilious drainage around g-tube site - admitted and treated empirically.
27% of gastric bypass patients > 450 1bs clinically needed imaging which they could not get because they exceeded the table weight limits of CT (4501bs) and fluoroscopy (350 1bs).
Weight limits of CT and fluoroscopy need to be increased in order to address the needs of gastric bypass patients.
Uppot, R, Lee, S, Hahn, P, Sahani, D, Gervais, D, Mueller, P, Are We Meeting the Imaging Needs of the Obese? A Longitudinal Study of Patients >450 lbs Who Underwent Gastric Bypass Surgery. Radiological Society of North America 2007 Scientific Assembly and Annual Meeting, November 25 - November 30, 2007 ,Chicago IL.
http://archive.rsna.org/2007/5007359.html