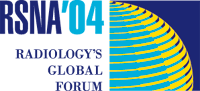 Abstract Archives of the RSNA, 2004
SSJ25-03
Recent Growth in Utilization Rates of Radionuclide Myocardial Perfusion Imaging (RMPI) Among Radiologists, Cardiologists, and Other Physicians: Nationwide Medicare Data from 1998 through 2002
Scientific Papers
Presented on November 30, 2004
Presented as part of SSJ25: Nuclear Medicine (Cardiovascular)
David Carl Levin MD,
Presenter: Nothing to Disclose
Charles Michael Intenzo MD,
Abstract Co-Author: Nothing to Disclose
Vijay Madan Rao MD,
Abstract Co-Author: Nothing to Disclose
Laurence Parker PhD,
Abstract Co-Author: Nothing to Disclose
Andrea Joann Maitino MS,
Abstract Co-Author: Nothing to Disclose
Jonathan H. Sunshine PhD,
Abstract Co-Author: Nothing to Disclose
A previously published study determined that between 1996 and 1998, growth in the utilization of RMPI among cardiologists was approximately ten times as high as among radiologists. As followup, we wished to determine if this trend has continued in recent years.
We used the national Medicare Part B fee-for-service databases from 1998 through 2002 to examine utilization of the four primary CPT-4 codes for RMPI and the two "add-on" codes for left ventricular wall motion and ejection fraction. Using Medicare physician specialty codes, providers were categorized as radiologists, cardiologists, or other physicians. Utilization rates per thousand Medicare beneficiaries were calculated. The ratios of add-on codes to primary RMPI codes were also calculated for the three groups during 2002.
The overall utilization rate per thousand of the primary RMPI codes increased from 46.1 in 1998 to 65.4 in 2002, a 42% increase in use of these procedures. Among radiologists, the RMPI utilization rate per thousand increased from 19.8 in 1998 to 20.1 in 2002 – an increase of 2%. Among cardiologists, the rate increased from 22.9 to 40.7 – an increase of 78%. Among other physicians, the rate increased from 3.4 to 4.5 – an increase of 32%. The 2002 ratios of add-on to primary RMPI codes were 1.73 for cardiologists, 1.65 for other physicians, and 1.46 for radiologists.
Between 1998 and 2002, the overall utilization rate of RMPI among the Medicare population rose considerably. Virtually all of the increase was attributable to soaring utilization rates among cardiologists. Cardiologists performed add-on studies in relation to primary studies more often than did radiologists. Given that there was a substantial overall increase in RMPI utilization and that RMPI performed by cardiologists is usually self-referred, the great disparity in utilization trends raises concern that cardiologists may be overutilizing these studies.
Levin, D, Intenzo, C, Rao, V, Parker, L, Maitino, A, Sunshine, J, Recent Growth in Utilization Rates of Radionuclide Myocardial Perfusion Imaging (RMPI) Among Radiologists, Cardiologists, and Other Physicians: Nationwide Medicare Data from 1998 through 2002. Radiological Society of North America 2004 Scientific Assembly and Annual Meeting, November 28 - December 3, 2004 ,Chicago IL.
http://archive.rsna.org/2004/4406424.html